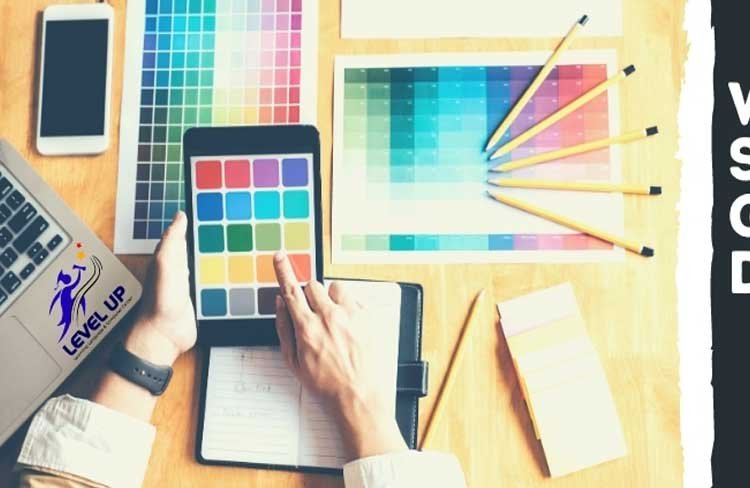 The Covid-19 pandemic had made it imperative for businesses to have their presence digitally. Digital presence is the game changer and undoubtedly Graphic design optimizes your marketing efforts across platforms and is key to building a brand that stands out from your competition, allows your brand to be easily recognizable & Potential customers can quickly get conversant with what your company has to offer. Graphic designers and illustrators create powerful images and animations to try and spread your brand message. Apart from business needs, powerful graphic messages also raise awareness about common issues for instance considering the pandemic, visual representations of symptoms and comic representations of self-quarantine, Maintaining Social Distancing, Washing Hands frequently and Wearing Masks which are the basic needs.
We see Graphic designs all around us, it's a strong means of communication between government entities, business enterprises and the audience. Graphic design is important for any business wanting to make a positive, lasting impression, thus playing an important role and essential for any business and looking to slay competition in the marketplace, Since more and more businesses are entering markets, thus intensifying competition. Graphic design is applied to everything visual. We come across logos, brochures, websites and host of other design products daily. 90% of the information transmitted in the human brain is visual so your business needs strong design in order to communicate its purpose.
Using Graphic designs makes the audience aware of the availability of a product, thereby prompts them to buy it. There is an increasing need felt by entrepreneurs to communicate a message to the target audience effectively– to do this efficiently, entrepreneurs use Graphic designing to spread awareness about their product.
There are so many careers one can pursue, yet, one of the best and the most demanding ones remains Graphic Designing and Web Development. There are a number of different career opportunities for a graphic designer to pursue and As a graphic designer you might need to create visual concepts using computer software to communicate ideas that inspire, inform and captivate consumers.
So, if you think you have the creative streak in you, let's get on to the reasons why you should pursue a career or learn graphic designing –
Get paid for being creative: Graphic designers express their creativity every day! Thus, 86% of the people pursue it as a career as they do what they Love. Graphic design is an exciting, creative, professional field where you can put your passion for art to daily use.
Be your own boss: There are lots of opportunities for designers to work for themselves, from freelancing to setting up your own agency. Some designers even launch their own commercial brands using their marketing and artistic skills to promote their own product ranges.
Loads of opportunities and building connections: The Designer gets a chance to work in between the product building teams and product using people. Here in this in-between space, the designer gets immense opportunities to get into the life of different people to make a product that can solve the problem of their life.
Education and Training: Graphic designers usually need a bachelor's degree in graphic design or a related field. Level Up Knowledge, a leading training institute in Dubai, offers basic to advanced courses with private and semi-private class options available
Attractive Remuneration: If you are planning to go with a career in graphic design, sky's the limit when it comes to opportunities available. With a career in the graphic design, you will get the right opportunity for self-development if you have the right qualifications and willingness to learn.
For any further information on Graphic and Web Designing courses, please visit https://www.levelupknowledge.com/